While finding the perfect wedding dress may seem like an intimidating task, The Wedding Shoppe wants all brides to feel confident, comfortable, and cared for during their shopping experience. Browse through our ultimate wedding dress shopping checklist for all the necessities when looking for your dream dress.
While some brides-to-be find their dream dress during their first appointment, others may need weeks or months to find their perfect gown. We recommend brides begin shopping 12 – 18 months before their wedding day, with a few key milestones along the way.
Here at The Wedding Shoppe, we want to make sure your wedding dress shopping experience is an enjoyable one. From the group you should bring to snapping photos, we've put together some of our best wedding dress shopping tips.
One detail that many brides forget when dress shopping is what to wear for their appointment. Not only can this affect how the dresses fit and feel, it also helps keep you comfortable when trying on multiple gowns. Take a look at our tips on what to wear for wedding dress shopping.
Being well prepared when you arrive for your dress appointment is a must. From important bridal accessories to family and friends that accompany you, these small details can help keep your appointment as stress-free as possible.
Along with the excitement that comes with shopping for your wedding dress, some brides may also feel a bit apprehensive about not knowing what to expect at their appointment. Read through some of our best tips for wedding dress shopping and what to expect during your own appointment!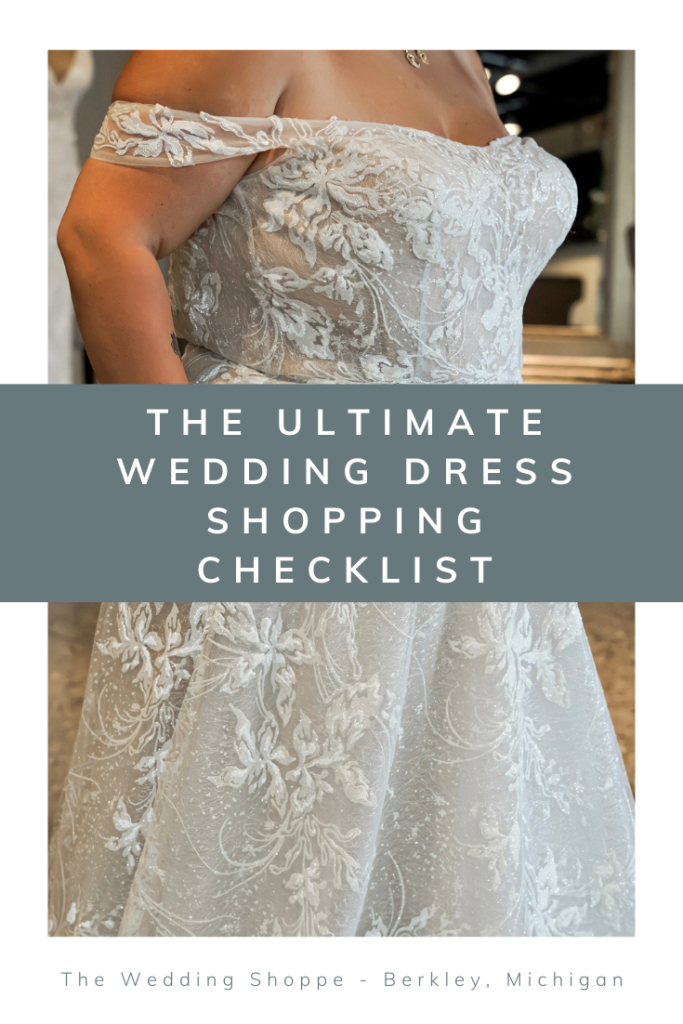 Are you ready to find your perfect wedding dress? The Wedding Shoppe would love to help – book a private bridal suite with our expert bridal stylists today for the wedding dress shopping experience of your dreams!