Choosing a theme for your wedding is a great way to stay cohesive when planning for your special day. The rustic wedding has grown more popular in recent years, with more couples opting for the simple, classic theme with its added rustic charm. From classic barns to mason jars and watercolor invites, here's our guide a rustic wedding theme.
Barn Venue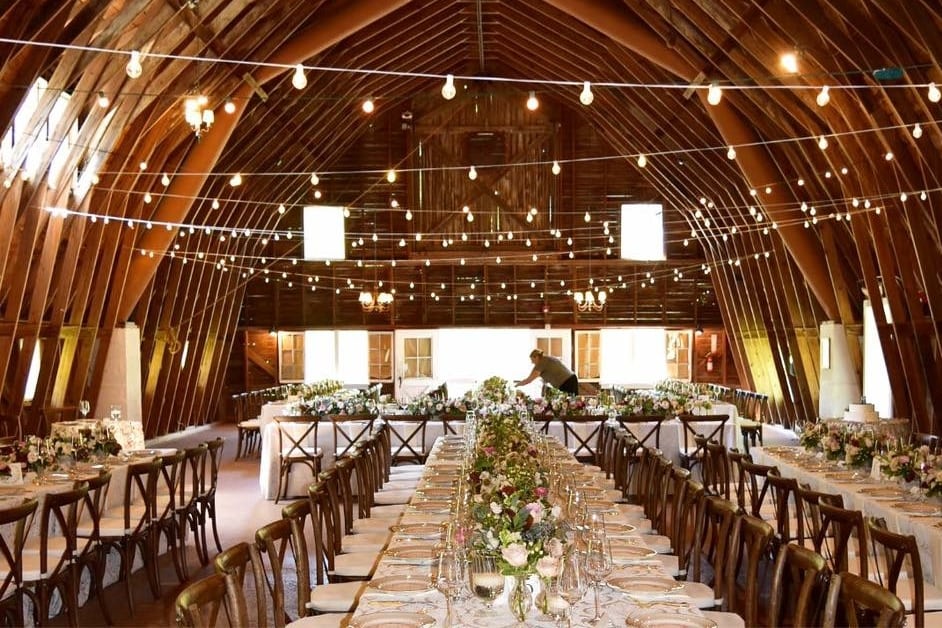 When you imagine a traditional rustic wedding, you most likely envision a beautiful barn. These make for the perfect venue to go along with any rustic theme. Whether you choose an indoor or outdoor wedding, many barn venues can be accommodating for both which is great if the weather doesn't fully cooperate. Looking for the perfect barn in Michigan for your wedding date? Some of our favorites include The Blue Dress Barn and The Milestone Barn! You can also see more of our favorite barn wedding venues in Michigan here.
Fun Decor
Once you have your venue set, it's time to start planning your decor. This can include everything from drinkware, lighting, floral arrangements, and more. While your venue can most likely help with a lot of these, it's always fun to search for your favorites to incorporate into your day. A rustic wedding theme also gives you several decor options, from linen table cloths to chalkboard easels, and greenery lining the aisle. We recommend getting playful with your lighting as well such as string lights across the venue, candles, or even lantern centerpieces.
Charming Invites
A rustic wedding theme is a perfect excuse to get creative with your invites and add a little extra rustic feel. Whether you're looking for something fun and playful or simple and neutral, you can get as innovative as you'd like! If you've already chosen your wedding colors, it's great to add in those pops of color to your invites as well. For those having a smaller wedding and would like to do the invites by hand, you can even add some watercolor, twine, lace, and more to make your invites extra special for your guests! The fun doesn't have to start with the wedding invites. You can find our favorite bridal shower invitations with rustic charm here.
Flowy Dresses
As a bride, you should, of course, wear whatever makes you feel the most beautiful and comfortable on your wedding day! If you'd like to keep with the rustic theme when choosing a dress, we recommend trying a long flowy style. Feel free to incorporate small details such as lace trim – you can even stray from the traditional white and go with a neutral or soft colored dress such as blush or cream! Your bridesmaids can wear matching colors as well, or shades of the same color scheme if you'd like to give them more freedom when choosing a dress.
Classic Centerpieces
One of the most fun details of wedding planning is putting together your tables' centerpieces. Whether you create something simple or extravagant, they can be a great gift for some lucky guests to take home at the end of the night! A rustic wedding theme gives you a wide variety of centerpiece options for your special day. Feel free to incorporate a classic mason jar or copper vase to hold a flower arrangement – or even get creative by adding fruit for a splash of color! Try these rustic wedding centerpieces for even more ideas!
Are you ready to start planning your dreamy rustic wedding? Book an appointment with one of our bridal specialists today and we'll help you find the perfect dress for your special day! A rustic wedding theme is the perfect way to celebrate your love!